Access Control System
NET Force Technologies a leading supplier of biometric systems across UAE and Middle East.We presents a complete range of time attendance products with Fingerprint, Face, Palm Vein, Card like RFID, Mifare. HID etc. designed exclusively to enhance security and improve performance. Unlike keys, cards, passwords or pin codes, biometric security readers provide non transferrable access control that cannot be deceived or fooled – individual must be physically present in front of the recognition device to gain access.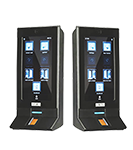 Matrix COSEC Access Control terminal is one stop solution for the complete time-attendance requirement of all organizations. These termin...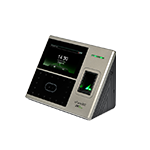 ZKAccess systems are built on flexible, open technology to provide management, real-time monitoring, and control of your access control s...